How to Win Online Ludo Every time
Ludo is one of the famous and loved ancient board games that originated in India. Earlier in India, this game was known as Pachisi then this game got famous. The people in other regions start playing it the name Ludo was given by England in 1989. This traditional game of India loved by many generations around the globe. People play Ludo with their loved ones because this game has magic that makes your relationships stronger and healthier. Ludo is getting a lot of popularity among the youth. So the gaming organizations took a closer look at the need of people. Many companies launched this entertaining game online available for both android and IOS.
These days it is very convenient for people to play Ludo with their friends, family, or loved ones. They just have to download the game on their smartphone, laptop, or tablet and start playing with each other. If you are far away from your family or friends then make a room and share the code with family and play together online. You can play with random players online from different regions and in some online Ludo apps. You can chat with your opponents which makes the game interesting. 
Rules and Instructions to Play Ludo
To play Ludo you need a square-shaped board. That has four squares in the corner of different colors for each player. Every player has 4 tokens of the same color and the one who takes all the 4 tokens into the home first wins the game. The first colored space outside the base is the starting position for each player.
To move tokens there is a single dice available for every player this dice has a numbering of 1 to 6 on its surface so the players roll. Throw dice to get a number and move their tokens forward according to the number they get. If you are playing Ludo online on your device. Then you will get everything already in the game you just have to roll the dice when your turn comes.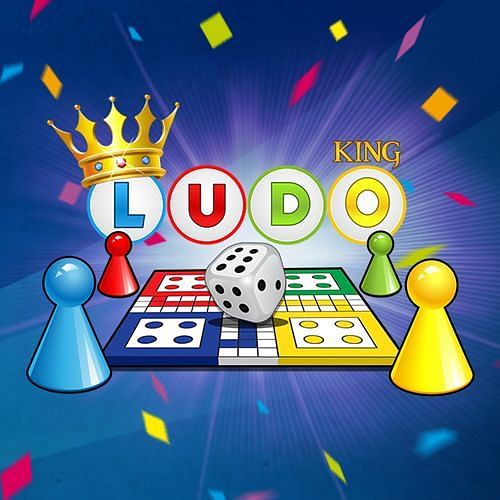 Rules of Ludo are almost the same in every country there are a few exceptions so let's discuss some common rules. Every player needs a 6 to make a token out of the base to the starting position after this the token starts to move clockwise according to the number player gets towards the home. Players can't make any move if there is no token out of the base.
Some common rules of 6 and other rules are as follow:
If a player gets 6 then that player gets an extra chance to roll the dice again.
If a player gets 6 three times in a row then he loses his turns.
If a player gets 6 then the player can choose either to open a token or to move the token that is already in play.
If a player's token lands on the opponent's token then that token sent to the base.
If 2 tokens of the same colour are in the same space then the space becomes blocked.
Tips to Win Every Ludo Game
Nowadays most people became familiar with Ludo and know how to play it and how to win the game but there are a few who still don't know anything about the game and want to enjoy the game. If you are among those don't worry here are some tips which will help you to win every single Ludo Game.
1. Open all the tokens
This is the best trick or strategy to win the game. You get all your tokens out of the base make your moves flexible and there is a low risk that your token gets killed. So just focus on bringing out all the tokens as soon as possible.
2. Capture Opponent Tokens
You can't win Ludo just by opening all tokens and spreading them on the board. You have to send the opponent's tokens back to the base so that he can start again and you get some time to reach the home.
3. Patience is the Key
Patience is the key to victory not only in Ludo but we should have patience in our life. If you not playing calmly then you can get distracted. You will make a wrong move that will lead you towards defeat but if you adopt patience and play with focus then you can win whether you were losing the game earlier.